The Picket Stick©
The Picket Stick© is an innovative new tool for contractors, deck builders and handymen that simplifies the accurate construction of railings, trellises, and lattice work.
Designed by a contractor, it keeps the top and bottom rails parallel during construction, while maintaining perfect spacing between pickets. And the angle is adjustable from 90° to 45°, making it ideal for stair rails.
Lightweight and portable, the Picket Stick is constructed of chip-resistant powder-coated aircraft aluminum for years of dependable service. It can be assembled in seconds and has a collapsed size on only 3 1/2" x 2" x 96" for ease of transportation and storage.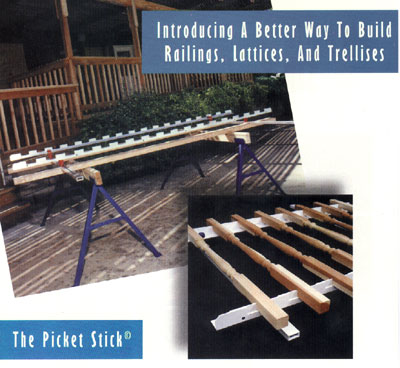 $195.00
(extra shipping will apply)
Saves Time
Saves Money
Simple to Use
Easy to Assemble
Increases Accuracy
Increases Productivity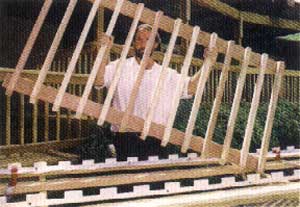 Types of Pickets Accommodated, Use, and Storage of the Picket Stick

Read what our customers have to say about the Picket Stick